Welcome
Welcome to Southport Melodic Jazz Club's new website!
Jazz on a Winter's Weekend 2016
5th-7th Feb 2016
The 12th Jazz on a Winter's Weekend festival will take place on 5th-7th Feb 2016 at The Royal Clifton Hotel Southport.
Click here for more information
Upcoming Club Gigs
Sunday 20th September 2015, 8 p.m.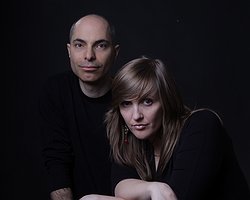 A fresh new collaboration between Israeli UK-resident drummer/composer Asaf Sirkis [ Lighthouse trio (ACT), Gilad Atzmon, Tim Garland, Larry Corryel, John Abercrombie & Asaf Sirkis trio] and Polish vocalist/composer Sylwia Bialas. 
With an emphasis on band interaction and sheer joy of playing, this band celebrates music from both collaborators, covering a wide range of influences such contemporary classical music, Polish folk, South Indian & Middle Eastern music as well as a wide range of dynamics – from the most delicate ballad all the way to high-energy electric virtuoso lines and everything in between. Expect soulful melodies, 'aerospheric' sounds with strong grooves ; full colour electro - acoustic jazz with an ethnic touch and some uncommonly used instruments and sound effects.
Recent album "Come To Me" available at www.asafsirkis.co.uk
Drums:

Asaf Sirkis

Vocals:

Sylwia Bialas

Piano + Keyboard:

Frank Harrison

Bass + Harmonica:

Patrick Bettison
Tickets:

£14

SMJC members:

£13

NUS members:

£8
Sunday 4th October 2015 - Sunday 8th November 2015
with musical director Phil Shotton present "All Around Maynard"
with special guests Ryan Quigley (trumpet), Simon Lodge (trombone)
Both concerts will be in The Balmoral Suite at The Royal Clifton Hotel.
Doors, bar and sandwiches 1 pm Start 2 pm to 4.30 pm with one interval
tickets £12 each or £20 for both gigs
Sunday 4th October 2015, 2 p.m. - 4:30 p.m.
Swingshift Big Band - "All Around Maynard"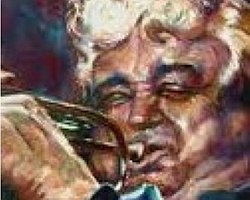 Maynard Ferguson holds a special place in big band iconography. From lead trumpet in Stan Kenton's bands to his own orchestras from which he left a great legacy of arrange- ments. So much repertoire de- mands two gigs to showcase and celebrate Maynard's incredible career. Phil has called upon two of the northern jazz world's out- standing players to add their power to the spectacular charts
Sunday 8th November 2015, 2 p.m. - 4:30 p.m.
Swingshift Big Band - "All Around Maynard"
Sunday 18th October 2015, 8 p.m.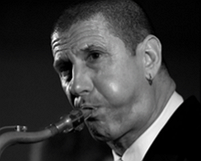 Benn's biennial visit from Los Angeles always creates a buzz and his recent and now familiar cooperation with Neil Yates heightens the expectations for the gig. When these two get together, especially with this awesome rhythm section, the results can reach world class. Expect free flowing 'conversational' improvisation around some familiar themes with a highly melodic content and huge swing; plus some very fine original compositions. It doesn't get much better than this.
Tenor sax/flute:

Benn Clatworthy

Trumpet/flugel:

Neil Yates

Piano:

John Donaldson

Double bass:

Simon Thorpe

Drums:

Matt Holme
Tickets:

£14

SMJC members:

£13

NUS members:

£8
Sunday 22nd November 2015, 8 p.m.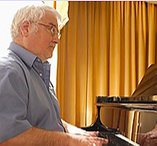 John is a highly respected pianist and composer who has earned a formidable reputation on the British jazz scene over many years. As his reputation grew he found himself increasingly supporting American jazz stars, such as Bob Brookmeyer, Clark Terry, Zoot Sims, Al Cohn, Art Farmer, Pepper Adams, Bud Shank, Shorty Rodgers and Chet Baker.
"Probably best known for his long collaboration with John Dankworth and Cleo Laine, John Horler is a quiet, dedicated, gently humorous man, the kind of musician whose work steals up on you. His piano playing, almost placid on the surface, is full of unexpected turns and hidden surprises". Dave Gelly – The Observer
John quotes Bill Evans as his single most significant jazz influence. He brings with him for this gig two giants of the UK jazz scene. We are delighted to welcome all three back to the club for what promises to be a very special evening.
Piano:

John Horler

Double bass:

Alec Dankworth

Drums:

Winston Clifford
Tickets:

£14

SMJC members:

£13

NUS members:

£8
Sunday 13th December 2015
Combined ticket for both gigs £25 Members £24
2 p.m.
Frank Sinatra Centenary Celebration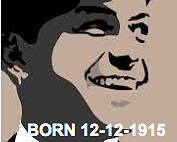 Matinée - Swingshift Big Band
with special guest David Knopov
"David has the timing, the phrasing and the swagger of Sinatra. For my money he's the best" - Bill Nighy
Tickets:

£12

SMJC members:

£10
8 p.m.
Barnes - Kofi Aggregation
This exiting new band showcases the contrasting alto saxophone talents of the co-leaders. Kofi is a heavier toned, blues drenched wailer of the Jackie McLean School, whilst Barnes has taken the lighter, crisply articulated phrasing of Art Pepper as his guiding light. Put the two different approaches together and the chemistry is instantly explosive, producing some of the most committed, yet accessible, hard swinging music around. Rod Youngs (drums) & relative newcomer Adam King (bass) create a tight and driving force behind the amiable but intense front line exchanges, and John Turville (piano) is superb in ensemble and solos.
Saxophones:

Alan Barnes

Saxophones:

Tony Kofi

Drums:

Rod Youngs

Bass:

Adam King

Piano:

John Turville
Tickets:

£15

SMJC members:

£14