Welcome
From Autumn 2016 Southport Melodic Jazz will be promoting occasional (3 or 4 per year) "Jazz Days" at The Royal Clifton Hotel comprising at least two concerts each day. Details will be included on this home page - please scroll down. For more information and to book tickets please ring Geoff Matthews on 01704 541790 (office hours) or email matthewsjazz@sky.com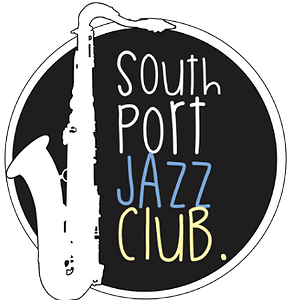 A new 'Southport Jazz Club' has been formed to promote regular monthly concerts at various venues in the town under the leadership of Tom Sykes, Mike Smith and Miranda Rimmer. To view the programme and for ticketing information please click on the website www.southportjazzclub.com
The long running and successful annual international 'Jazz on a Winter's Weekend' festival will be continuing under the directorship of Neil Hughes at The Royal Clifton Hotel Southport during the first weekend in February. To view the current programme and for ticketing information please click on the website www.southportjazzfestival.com

Upcoming Club Gigs
Sunday 11th December 2016
Christmas starts here with this exceptional double bill!
Combined tickets £30
Also ask for special Sunday jazz night dinner B&B terms at the hotel ring 01704 533771
2 p.m. - 4:30 p.m.
Swingtime Big Band + Emma Holcroft & special guest Andy Prior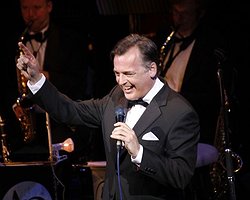 Trombonist and leader Jez Murphy's Swingtime Big Band is back with two sparkling vocalists for a pre Christmas concert of classic big band swing and jazz. This great band has superb solo-power in all sections and a collective precision second to none. Resident singer Emma Holcroft is joined by the UK's number one interpreter of the 'Great American Song Book' Mr Andy Prior. Be sure to book early!
8 p.m. - 10:30 p.m.
Pete Long Quintet "BENNY AND BEYOND"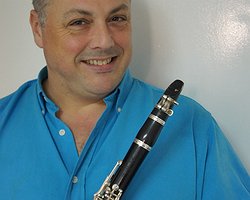 Using the classic clarinet and vibes-led quintet format, Peter Long's ensemble will be revisiting some of the iconic treatments of jazz standards made famous by the great Benny Goodman, and in other parts of the show, investigating the possibilities of the line-up when applied to other, later idioms. Alongside AirMail Special, Avalon, and Flying Home, expect to hear the BG treatment applied to, amongst others, Horace Silver, Billy Strayhorn, and Kool And The Gang!
Leader/clarinet:

Pete Long

Vibraphone:

Anthony Kerr

Piano:

Robin Aspland

Double bass:

Paul Morgan

Drums:

Bobby Worth