Welcome
Welcome to Southport Melodic Jazz Club's new website!
Jazz on a Winter's Weekend 2014
31st Jan-2nd February 2014
The 10th Jazz on a Winter's Weekend festival took place on 31 Jan to 2nd Feb 2014 at The Royal Clifton Hotel Southport.
Click here to see festival photos and reviews
Jazz on a Winter's Weekend 2015
6th-8th February 2015
For details and programme preview, click here.
Upcoming Club Gigs
Sunday 7th September 2014 - Sunday 9th November 2014
Music director Phil Shotton
The club's working relationship with Swingshift Big Band has prospered for over 7 years. The band has performed over 20 well attended concerts at SMJ events with guest appearances from some of the finest jazz musicians in the business. Phil has always led from the sax section, offtimes through some snortingly difficult charts, with great confidence and the band has generated a consistently improving sound and unwavering audience popularity. We have pleasure in announcing a series of three matinee concerts in which Swingshift will showcase the music of some of the greatest ever big bands. These gigs are in addition to the club's regular Sunday events.
Photo by the late Paul Bentley FRPS
All 3 concerts will be in The Balmoral Suite at The Royal Clifton Hotel.
Doors, bar and sandwiches 1 pm
Start 2 pm to 4.30 pm with one interval
All tickets £10 each
Sunday 7th September 2014, 2 p.m. - 4:30 p.m.
Simply Just Swingin'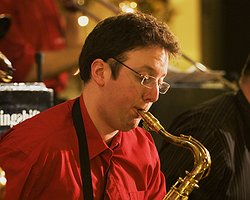 The Music of Count Basie
Sunday 5th October 2014, 2 p.m. - 4:30 p.m.
Compare and Contrast
The music of Duke Ellington and Stan Kenton
Sunday 9th November 2014, 2 p.m. - 4:30 p.m.
You must be one of the newer fellows
The music of Gordon Goodwin
Wednesday 12th November 2014, 8 p.m. - 10 p.m.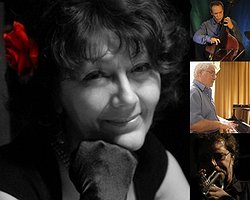 A joint promotion by The Atkinson and Southport Melodic Jazz
at 'THE ATKINSON' LORD STREET SOUTHPORT - www.theatkinson.co.uk
"Kate's smoky late night voice and story telling style shines a light on the songs she sings and the lives of the songwriters"
A great chance to hear three of the UK's finest jazz musicians accompany this delightful chanteuse on a journey through their latest album 'Atmospherics'. A captivating show that is pure entertainment and celebrates some of the great songwriters and musicians of the Jazz Age.
To book call at The Box Office The Atkinson Lord Street PR8 1DB - or ring 01704 533 333 or book on line theatkinson.co.uk
Vocals:

Kate Danials

Bass:

Alec Dankworth

Piano:

John Horler

Trumpet, Flugel, Harmonica:

Graham Pike
Sunday 23rd November 2014, 8 p.m. - 10:30 p.m.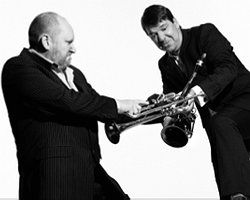 All the guys in this band are firmly established northern based musicians, well known and respected on the scene. Their coalescence into The Jazz Worriers was through the drive and creative urges of both Neil Yates and Dean Masser, following some soul searching introspection, mutual criticism and subsequent mentoring and practice which is explained at length at their website www.thejazzworriers.co.uk The process, which has already resulted in an excellent CD and their selection for The Northern Line list for 2014/15, has certainly raised their game. We caught up with them at Davenham Jazz earlier this year and the gig was truly impressive, not only for their playing, composition and arrangements but also for their relaxed and amusing banter and the trouble taken to explain the context of the music within the history and tradition of the jazz idiom. For those who haven't yet had the pleasure you have a treat in store. Think 'Blue Note', Art Blakey's Messengers, Dexter Gordon and you are on the mood of this impressive quintet.
Trumpet/flugel:

Neil Yates

Tenor sax:

Dean Masser

Drums:

Marek Dorcik

Piano:

Andrzej Baranek

Bass:

Ed Harrison
Tickets:

£14

SMJC members:

£12

NUS members:

£8

Accompanied under 16s:

Free
Sunday 14th December 2014
Day ticket (to all events) £48 (members £44)
2 p.m. - 4:30 p.m.
Alarn Barnes Octet: A Christmas Carol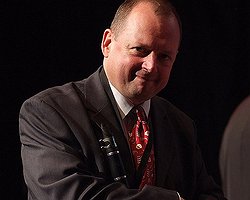 Alan Barnes All Star Octet with the premier performance of his new suite inspired by
A Chrismas Carol
by Charles Dickens
Composer, arranger, leader, narrator, clarinet and alto sax:

Alan Barnes

Tenor sax, clarinet and flute:

Robert Fowler

Tenor and baritone saxes:

Karen Sharp

Trumpet and flugelhorn:

Bruce Adams

Trombone:

Mark Nightingale

Piano:

David Newton

Bass:

Simon Thorpe

Drums:

Clark Tracey
Tickets:

£18

SMJC members:

£16
5 p.m. - 7:30 p.m.
A celebratory Christmas Dinner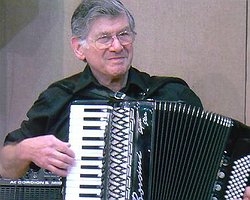 3 courses served at table
with seasonal musical accompaniment by the great jazz accordionist Harry Hussey who will be delighted to play your requests. The menu will be sent out with the tickets so you can select your meal in advance. Group seating will be organised on request. Special dietary needs catered for.
Tickets:

£18 (includes dinner)
8:30 p.m. - 10:30 p.m.
Christmas Trio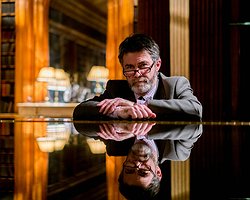 in the Windsor Suite
Piano:

David Newton

Clarinet:

Alan Barnes

Bass:

Simon Thorpe
Tickets:

£14

SMJC members:

£12