Welcome
Welcome to Southport Melodic Jazz Club's new website!
Jazz on a Winter's Weekend 2016
5th-7th Feb 2016
The 12th Jazz on a Winter's Weekend festival will take place on 5th-7th Feb 2016 at The Royal Clifton Hotel Southport.
Click here for more information
Upcoming Club Gigs
Sunday 21st February 2016, 7:30 p.m.
Winner: inaugural BBC Young Jazz Musician Of The Year award
A year on from their much praised appearance at our 2015 festival this excellent Iain Dixon mentored band from Chethams S.o.M. has played at several other festivals. Most of its members are now London based, completing their musical education at The Royal Academy and The Guildhall. They have already picked up accolades from Liane Carroll - "Incredible" and Alan Barnes "One of the best young bands I've ever heard".
Trombone:

Rory Ingham

Saxes:

Alexander Bone

Piano:

Toby Comeau

Bass:

Joe Lee

Drums:

Jonathan Mansfield
Sunday 20th March 2016
Double bill tickets £29 members £27
2 p.m. - 4:30 p.m.
Swingshift Big Band with guest clarinettist Pete Long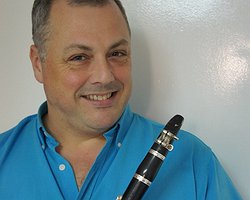 Matinee
One of the UK's finest players and hilarious raconteur of the jazz scene Pete Long joins Swingshift for a concert of music featuring clarinet classics from the big band era including Duke Ellington, Artie Shaw and Benny Goodman.
Tickets:

£16

SMJC members:

£15
8 p.m.
Marlene Verplanck sings with The Chris Holmes Trio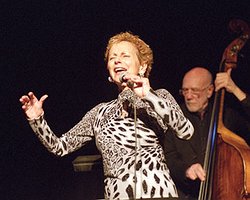 Marlene is quite simply one of the leading American jazz vocalists ; with a formidable CV. Her career goes back to recording sessions with Frank Sinatra. She sings in all New York's top nightspots ; her annual UK visit tour generates sell-out gigs country wide and sparkling reviews. Her repertoire includes familiar and some less well known tunes from the Great American Song Book. Chris Holmes on piano is her perfect foil.
Tickets:

£15

SMJC members:

£14
Sunday 17th April 2016, 2 p.m. - 4:30 p.m.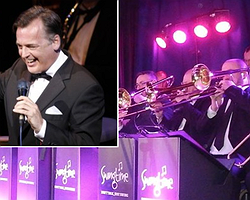 Musical Director and trombonist Jez Murphy launched this dynamic big band a couple of years ago and in that short time it has achieved a fine reputation for high class musicianship, swing and entertainment value. Resident vocalist Emma Holcroft is joined on stage for this gig by Andy Prior. Lancashire born Andy, himself a band leader who has toured the world, including a season in Las Vegas, is without doubt one of the greatest big band singers ever to emerge from the UK. Frank Sinatra himself praised Andy during his stay in the USA. It's a credit to Swingtime to have Andy on board for this gig and a huge pleasure for SMJ to welcome them all to their first gig at the club for a dip into the classic big band vocal repertoire.
Tickets:

£16

SMJC members:

£15
Sunday 15th May 2016, 2 p.m. - 4:30 p.m.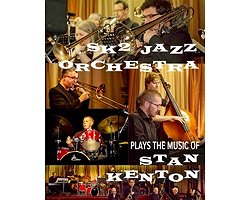 Dave formed the present line-up in 2013 'to keep alive' the music of Kenton's ground breaking progressive jazz orchestra. The audience reaction to Dave's highly professional outfit has been assuredly positive; especially encouraging was the recent appearance at Wigan Jazz Festival which was recorded and broadcast by the BBC. Be prepared for a surfeit of Kenton treats including Swinghouse, What Are You Doing The Rest Of Your Life, Intermission Riff and selections from West Side Story and The Cuban Fire Suite.
Drums/Leader:

Dave Tyas

Piano:

Sean Miller

Bass:

Grant Russell

Trumpets:

Neil Morley, Mark Gillbanks, Steve Parry, Steve Valentine, Mike Burns.

Trombones:

Lee Hallam, Ellie Smith, Tom I'Anson, Gareth Hodge, Josh Cirtina.

Reeds:

Munch Manship, Gair Carson, Rick Halliwell, Adrian Wilkinson, Jim Fieldhouse
Tickets:

£16

SMJC members:

£15
Sunday 19th June 2016
all day ticket £40 (members £39)
2 p.m. - 4:30 p.m.
Cliff Ray Ensemble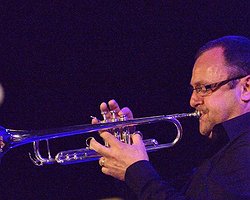 Southport's own superb trumpet star forsakes the big band stand and brings his newly formed piano-less sextet to the party. Expect some classy arrangements of favourite jazz tunes especially penned for this excellent ensemble.
Trumpet/Flugel:

Cliff Ray

Tenor Sax:

Mike Smith

Vibes:

Vidar Norhiem

Guitar:

tbc

Bass:

John Watkinson

Drums:

Mike McKay
Tickets:

£12

SMJC members:

£11
5 p.m. - 7 p.m.
Hulme - Ormesher Trio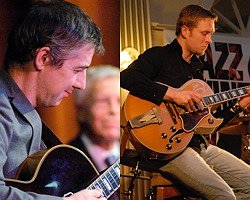 Jazz Buffet starts 5pm
Andy Hulme & Anthony Ormesher (guitars) with Ed Harrison (double bass) pool their considerable jazz talents for this special anniversay occasion.
8 p.m. - 10:30 p.m.
Alan, Gilad & The Lowest Common Denominator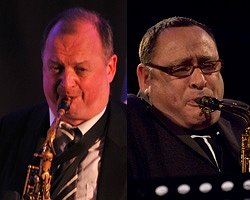 Alan Barnes and Gilad Atzmon, two of Britain's most celebrated virtuoso reed players, join forces to promise the ultimate jazz night in British history.
Despite their different backgrounds and approaches, the two men share a passion for performance and a firm belief that a jazz audience is there not to be educated but to be entertained. They also share a healthy sense of competition. Says Barnes: "I love our gladiatorial, or even 'Giladiatorial' exchanges; the music is lit by shafts of wit". Atzmon concurs: "I like few things better than playing a good set with Alan, and then shaking him warmly by the throat." An evening of humour and superb music by a hand-picked band of stars. There is CD is in the pipeline.
Alto, baritone saxes, clarinet:

Alan Barnes

Sop, alt, ten saxes, clari, accordion:

Gilad Atzmon

Piano and electronics:

Frank Harrison

Bass:

Yaron Stavi

Drums:

Chris Higginbottom
Tickets:

£16

SMJC members:

£15