SMJ Jazz Days Number One
This content relates to a historical event in our Archive. It is preserved here for reference.
Sunday 2nd October 2016
Combined tickets £30.
Also ask for special Sunday jazz night dinner B&B terms at the hotel ring 01704 533771
2 p.m. - 4:30 p.m.
Daniel John Martin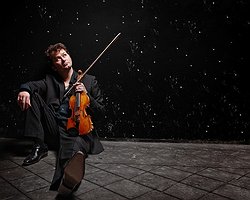 Parisian violinist Daniel John Martin brings a touch of French cafe jazz with guitarists Micky Dunne and Karl Webb and John McCormick on double bass. Expect swing violin in the style of Stephane Grappelli and vocals with a distinctly Sacha Distellian flair. His last visit to Southport was for the 2016 Jazz on a Winter's Weekend festival at which he made a huge impression on a jazz savvy audience.
8 p.m. - 10:30 p.m.
Enrico Pieranunzi and Tina May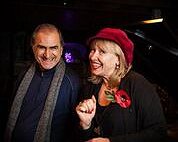 Outstanding Italian jazz pianist Enrico Pieranunzi joins forces with internationally renowned singer Tina May, a collaboration that has created a wonderful album 'Home is Where The Heart Is'. These two count appearances with jazz greats including Nat Adderley, Joe Henderson, Ray Byant, Chet Baker and Lee Konitz amongst their individual achievements. A long time Paris resident, Tina has a fluent French vocal style.