Jazz on a Winter's Weekend 2016
We are delighted to announce our 12th Southport 'Jazz on a Winter's Weekend' annual festival programme at The Best Western Royal Clifton Hotel & Spa. Since our first in 2005 we have endeavoured to create an event to tempt contemporary jazz enthusiasts to brave the winter winds to enjoy a weekend of high quality international music. This year our festival hits that button with bands featuring world class contributions from Denmark (Mads Mathias), France (Daniel John Martin), Norway (Marius Neset) and the USA (Patrick Cornelius and Frank Basile), not to mention a strong Spanish musical flavour via Alec Dankworth's ensemble.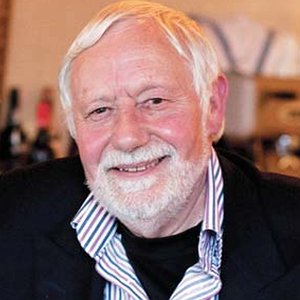 Our other prime aim has been to feature new and original music which is fulfilled through a variety of contributors this year. The UK premier of Patrick Cornelius's While We Are Still Young suite inspired by the Christopher Robin poems of AA Milne; Some original big band music from Ryan Quigley through his sets with the RNCM Big Band; new music from the Fishwick brothers recently recorded in New York; the unique creative spirit that is Marius Neset; the co-operative writings of Alan Barnes and Dave O'Higgins for The Sax Section; the original songs of Mads Mathias and Ben Cox and some not often heard early compositions from David Newton.
But running through it all is our aim that the festival should keep its feet firmly on the ground in which thrives the roots of contemporary jazz. From the Paris of Stephane Grappelli; the New York of the hard bop era; the mastery of early Ellington; the influences of past masters like Dexter Gordon, Sonny Stitt and Cannonball Adderley, peeping through the solos of Alex Garnett, Mark Lockheart, Iain Dixon, Alan Barnes, Dave O'Higgins, Karen Sharp, Sam Mayne and many more.
In all we have over 70 musicians performing in 11 concerts and a very exciting fringe over the weekend in the comfortable surroundings of the Royal Clifton: Plus some fascinating talks and exhibitions, a guitar workshop and our regular Jazz Shop where you can talk to other promoters about festivals to come. We look forward to welcoming our regulars and newcomers to Jazz on a Winter's Weekend - The festival that all critics and jazz writers seem to agree "punches well above its weight".
Geoff Matthews
Festival Director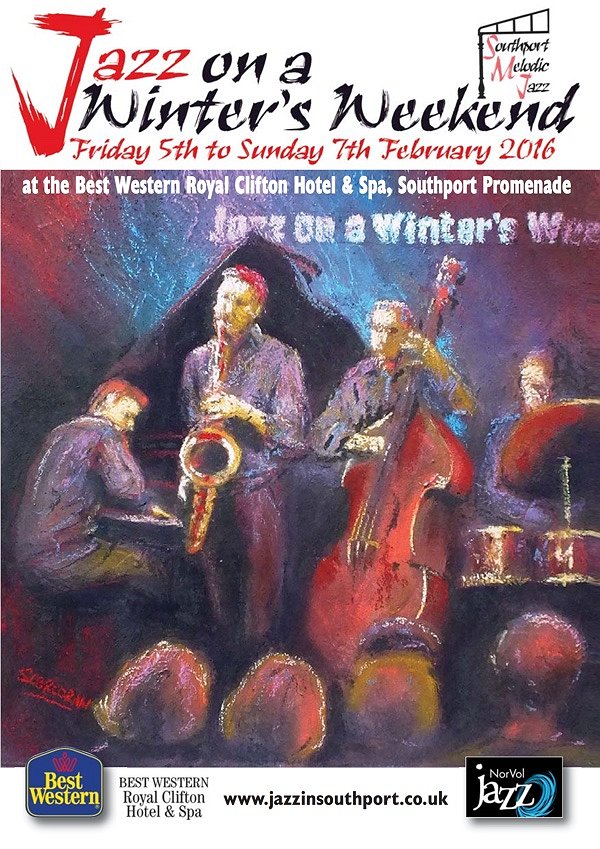 'Winter Jazz Reminiscence' A pastel painting by Susan Corcoran, from a photograph by Paul Bentley.
Not a portrait, but all the figures in this painting are festival regulars, including the audience front row.