Jazz on a Winter's Weekend 2016 - Programme
Friday 5th February 2016 - Sunday 7th February 2016
Friday 5th February 2016, 2:30 p.m. - 5 p.m.
Ben Cox Band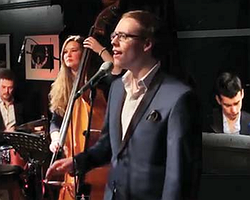 One of the hottest bands on the jazz scene, we first heard them at Neil Hughes' Cinnamon Club and were fortunate to get them to Southport for a club gig back in May 2013. At that time they were all still studying at The Guildhall. Since then they have twice sold out Ronnie Scott's and are featured at the Scarborough Jazz Festival 2015.
Their début album launch was at the Pizza Express Jazz Club. 'This Waiting Game', recorded at BBC Maida Vale, has been featured on Jamie Cullum and also been on Jazz FM's playlist. Ben Cox has a voice that is absolutely mesmerising, described by Ian Shaw as 'drenched in Soul & Swing'. Ben's co-writer is pianist Jamie Safiruddin who has also accompanied Claire Martin & Barb Jungr. Expect beautiful Jazz, some Bill Evans & Tony Bennett, some Joni Mitchell and Carole King, and of course great original music too. www.bencoxband.com
Vocals:

Ben Cox

Piano:

Jamie Safiruddin

Double Bass:

Flo Moore

Drums:

Will Glaser
Friday 5th February 2016, 7:30 p.m. - 10 p.m.
The Royal Northern College of Music Big Band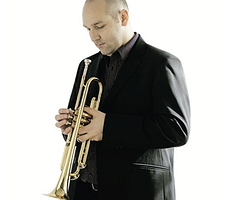 Musical director Mike Hall
With special guest Ryan Quigley (trumpet)
We are delighted to welcome back from one of the UK's outstanding music conservatoires, the RNCM Big Band. Previous visits to our festival have provided exceptionally high standards of ensemble and solo performances and entertaining musical themes. 
Past RNCM festival visitors now enjoying high profile professional status in jazz include Chris Illingworth (Go Go Penguin), Alice Sawadzki, Jack Davies, Sam Healey and several other players in the Beats and Pieces Big Band. We eagerly await the current ensemble with guest soloist, the internationally renowned trumpet virtuoso Ryan Quigley. The programme will include a mix of big band standards including some from Maynard Ferguson plus some of Ryan's original music.
Friday 5th February 2016, 10:30 p.m.
Daniel John Martin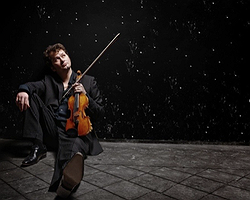 A long time resident in Paris and much valued member of the Parisian jazz scene, Daniel came to Paris originally to study violin & composition at the Conservatoire. His childhood and formative years were spent in Africa, mainly Dakar and Johannesburg. While studying in Paris he discovered and fell in love with jazz and it has remained his passion ever since. He is currently the host & mainstay of the famous Parisian jazz club "Aux Petits Joueurs". He tours throughout Europe playing concert venues, jazz clubs and many of the major jazz festivals particularly in France and is regularly featured on European TV and radio. Not solely influenced by other violinists, his sources of inspiration (in addition to Stephane Grappelli and Stuff Smith) include Art Pepper and Cannonball Adderley. Daniel came to Southport in June for a cafe gig and was just phenomenal.
Violin/vocals:

Daniel John Martin

Double bass:

John McCormick

Guitars:

Micky Dunne & Karl Webb
Saturday 6th February 2016, 11 a.m. - 1 p.m.
Mads Mathias
We owe the introduction to this charismatic and exceptionally talented Danish multi-instrumentalist singer, songwriter, lyricist to an appearance at Neil Hughes' Cinnamon Club. Mads (pronounced Mas) is an original talent with a unique and effortlessly charming vocal delivery and with an obvious deep respect for the crooner tradition going back to Nat King Cole, Frank Sinatra and Harry Connick Jr. It is however his skill at writing catchy, stylishly crafted and melodic tunes with idiomatic English lyrics redolent of Johnny Mercer and Cole Porter that really makes you sit up and take notice. He's already a star in his native Denmark where his debut album 'Free Falling' won him 'Best New Danish Jazz Artist of the Year' award and has been nominated for 'Danish Vocal Release of the Year.' He's already had an honourable mention in the USA's International Song Writing Competition with his first try - his song 'Fool for Love'. All this plus a real jazz feel and swing made him a must for our festival.
Alto sax, piano and vocals:

Mads Mathias

Piano:

Peter Rosendal

Bass:

Morten Ankarfeldt

Drums:

TBC
Saturday 6th February 2016, 2:30 p.m. - 5 p.m.
Patrick Cornelius Octet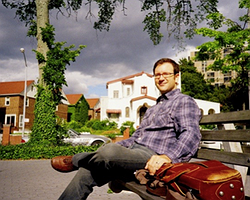 Play the UK premiere of his "While We're Still Young" suite
The festival is proud to present multi-award winning American saxophonist and composer Patrick Cornelius performing the UK premiere of "While We're Still Young"; his suite featuring songs inspired by the children's poetry of A.A. Milne. Originally commissioned by Chamber Music America as part of their 2012 "New Jazz Works" program, "While We're Still Young" pays tribute to the classic whimsical adventures of Christopher Robin from Milne's 1924 collection "When We Were Very Young", all the while giving a nod to timeless composers like Duke Ellington, Gil Evans, Thad Jones, and Claude Debussy, and providing the members of this all star USA-UK ensemble plenty of space for development and expression. For its world premiere, "While We're Still Young" was broadcast live nationally in The United States, on NPR member stations all over the country. For more information, music, and video - visit: www.whilewerestillyoung.net
Alto/Soprano sax & flute:

Patrick Cornelius

Trombone:

Nick Vyenas

Bass:

Michael Janisch

Drums:

Paul Wiltgen

Tenor Sax & Bass Clarinet:

Alex Garnett

Piano:

Steve Hamilton

Trumpet:

Steve Fishwick

Guitar:

Phil Robson
Saturday 6th February 2016, 7:45 p.m. - 10:15 p.m.
Marius Neset Quartet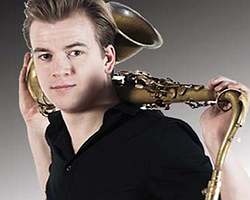 A quick scan of Marius Neset's tour dates up to our festival will show the scope of his current extensive jazz commitments throughout Europe and Scandinavia. Now just 30 years old and making his third visit to Jazz on a Winter's Weekend, Marius has fulfilled the early promise forecast by leading critics and reviewers of being the finest jazz composer/saxophonist to emerge from Norway since the great Jan Garbarek. His recordings since his first visit in 2013 have made a huge impression.
From 'Golden Explosion' with this quartet, 'Birds' and 'Pinball' with his quintet to 'Neck of the Woods' with Daniel Herskedal (last year's concert here) and his Norwegian grammy-eqivalent winning 'Lion' with the Trondheim Jazz Orchestra. A succession of highly individual compositions and unique performance style which has made a significant impression on the direction of Scando-European jazz. Read Ivan Hewett's extensive Telegraph interview with him for an in depth view. We've given Marius free choice of material for this date and await the gig with great excitement.
Tenor/Soprano Sax:

Marius Neset

Piano/Keyboard:

Ivo Neame

Double bass:

Petter Eldh

Drums:

Anton Eger
Saturday 6th February 2016, 11 p.m.
Alec Dankworth's Spanish Accents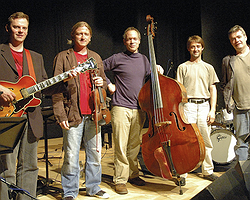 Alec Dankworth's long-standing love of all things Spanish provided the inspiration for this group. Metheny, Corea, Rodrigo are reinvented alongside traditional folk songs and originals creating a wonderful and genuinely Spanish world. The band features the beautiful voice of daughter Emily Dankworth and the flamenco dancing and palmas of Jesus Olmedo, along with heady mix of top British musicians; saxophonist Mark Lockheart, Chris Garrick's gorgeous violin, and Alec Dankworth's bass interweaving with the genuinely Spanish drumwork of Demi Garcia and guitar of Phil Robson make this an unusual line-up to send you to bed with a warm Spanish glow after a truly international day.
Bass:

Alec Dankworth

Voice:

Emily Dankworth

Dance/Palmas:

Jesus Olmedo

Saxes:

Mark Lockheart

Guitar:

Phil Robson

Violin:

Chris Garrick

Percussion:

Demi Garcia
Sunday 7th February 2016, 11 a.m. - 1 p.m.
Steve Fishwick, Osian Roberts, Frank Basile Sextet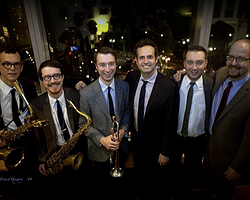 "In The Empire State"
Three of the UK's most accomplished hard bop musicians, the Fishwick brothers and Osian Roberts, travelled to New York in September 2014 to record an album with three amazing musicians from the New York scene : Frank Basile on Baritone Saxophone (Vanguard Jazz Orchestra, Joe Lovano Nonet Dave Holland Big Band, Jimmy Heath and more) ; Jeb Patton on piano (Heath Brothers) and Mike Karn on bass (Vanguard Jazz Orch, Walt Weiskopf.) The music is in the feel good hard bop mould, a mix of originals from the band members and slick arrangements of standards. An advance copy of the CD ["In The Empire State" Hard Bop Records HBR33010] and the reputation of all 6 contributors was more than enough to ensure a slot for in this festival.
For more go to www.stevefishwickjazz.com
Trumpet:

Steve Fishwick

Tenor Sax:

Osian Roberts

Baritone Sax:

Frank Basile

Piano:

Jeb Patton

Bass:

Mike Kam

Drums:

Mat Fishwick
Sunday 7th February 2016, 2:30 p.m. - 5 p.m.
David Newton, Iain Dixon Quartet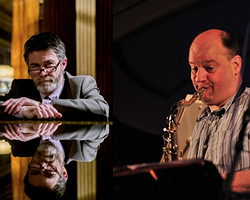 Way back when, this quartet recorded a superb album entitled 'DNA' - long out of print and something of a collectors' item (Candid CCD 79742). David and Iain were recently asked to revisit the music on this CD for a private house party performance, only to find the charts had disappeared. Not deterred, David transcribed the music from the recording and the result was a roaringly successful gig. When we suggested it was well worth a festival airing the two agreed as long as the whole original line-up could be reassembled. So here they are, including a very welcome return to the scene by superb bassist Matt Miles and the ever present Steve Brown. Expect several not recently heard sublime Newton originals and world class playing from saxophone colossus Iain Dixon.
Piano:

David Newton

Tenor Sax:

Iain Dixon

Bass:

Matt Miles

Drums:

Steve Brown
Sunday 7th February 2016, 8 p.m. - 10:30 p.m.
Barnes-O'Higgins and the Sax Section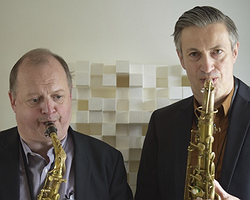 Alan and Dave are now household names on the UK jazz scene. They first played together for nigh on 10 years in the Pizza Express Modern Jazz Sextet at the Dean Street club from the late 80s. They were both keen to collaborate again and pool their considerable writing and arranging skills to create a unique repertoire for 5-saxes and rhythm section. The material spans a large chunk of the history of jazz from early Ellington to original compositions. Barnes' writing is imbued with Ellingtonian flavours, and O'Higgins shows a penchant for harmonising and arranging inspired improvisations of the greats like Dexter Gordon and Sonny Stitt. All the members of the band are strong, individual and characterful soloists as well as consummate section players. A perfect festival offering.
A new CD from the band will be out shortly. ["Oh Gee!" Woodville Records]
For more information go to
 www.alanbarnesjazz.com www.daveohiggins.com www.woodvillerecords.com
Alto/Soprano Sax, Clarinet:

Alan Barnes

Tenor Sax:

Dave O'Higgins

Alto Sax:

Sam Mayne

Baritone Sax:

Karen Sharp

Tenor Sax:

Judith O'Higgings

Piano:

Robin Aspland

Bass:

Geoff Gascoine

Drums:

Sebastian de Krom
Sunday 7th February 2016, 11 p.m.
Jim Mullen with the Neil Burns Trio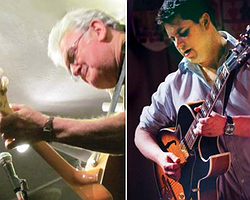 For more than 10 years the festival's official photographer Robert Burns has been keeping us updated on the musical career of his son Neil and how he has been influenced and inspired by fellow Glaswegians Jim Mullen and Bobby Wellins - both family friends. Neil, now fully professional, works out of Exeter with his trio and recently toured in the South West with legendary jazz guitarist (and mentor) Jim Mullen. We heard and were more than impressed by Neil live for the first time this year at The Cinnamon Club and that's where this gig was hatched. The compatibility of Jim and Neil is extraordinary but perhaps we shouldn't be surprised in view of the musical provenance. Stand by for a finale with exquisite soul searching ballads and some rip-roaring up tempo.
Guitar:

Jim Mullen

Guitar:

Neil Burns

Bass:

Kevin Sanders

Drums:

Coach York