Jazz on a Winter's Weekend 2014
This content relates to a historical event in our Archive. It is preserved here for reference.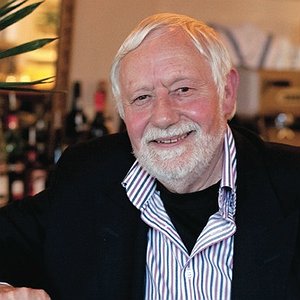 Our 10th 'Jazz on a Winter's Weekend' anniversary festival kicks off on Friday 31st January at the Royal Clifton Hotel on Southport's famous Promenade. Previous visitors to the festival will know that, with the help of the hotel management and our own team the hotel is transformed, for the weekend, into the UK's biggest and best jazz club with every suite and bar occupied with concerts, workshops and exhibitions. This is all greatly assisted by the Edwardian style of the hotel and the buzz created by the events taking place. A goodly supply of real ale is on tap and the hotel bars and restaurant are geared to the musical programme. Things are organised so you don't have to sit through set ups and sound checks and there are no overlaps so you can get to listen to all 11 concerts during the weekend. In between times there's an exciting fringe programme of music, talks and exhibitions. We also arrange some workshops by visiting musicians.
"Nine years in, Southport Melodic Jazz Club's winter festival shows no sign of faltering or ennui. A must-see event for discerning jazz fans, it offers distinctive concert presentations in a relaxed hotel setting, the whole programme managed seamlessly by Geoff Mathews and his team. More to the point, they find bands and commission performances that buck the play-safe trend of so much festival programming". JAZZ WISE
We are delighted to say that Studio Services (Steve Wright) will again be in charge of the sound desks, Geoff Metcalfe the pianos and Jazz House Records (Alan Ross) the recorded music sales. Hard to grasp that 10 years have flown by since the festival was launched and the SMJ team look forward to welcoming old friends and new to Southport for another very special Jazz on a Winter's Weekend.
Geoff Matthews – Festival Director
This programme may be changed for reasons beyond our control